UCSB ScienceLine
MRL's "Ask-a-Scientist" project enables K-12 students to directly ask expert UCSB researchers their science questions. Topics include astronomy, marine biology, physics, computers, materials science, and earth science, among many others!
Remote learning - materials science videos and activities:
Materials Mondays (materials research virtual presentations)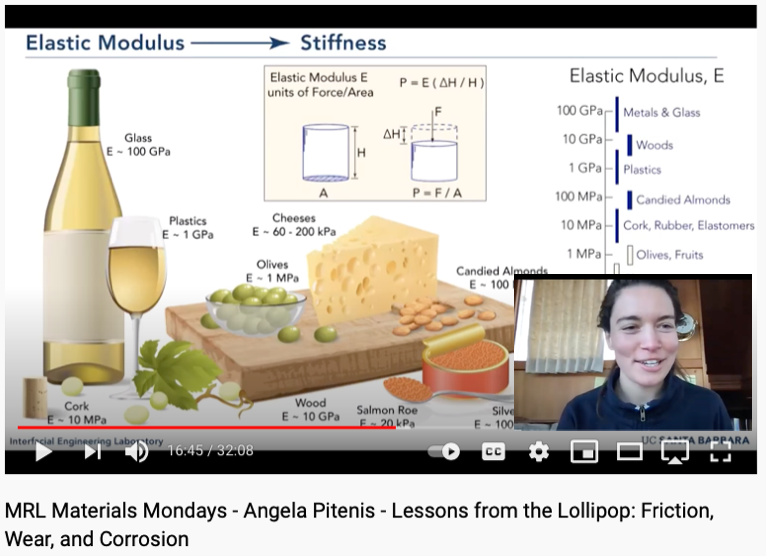 Virtual lab tour videos by graduate students: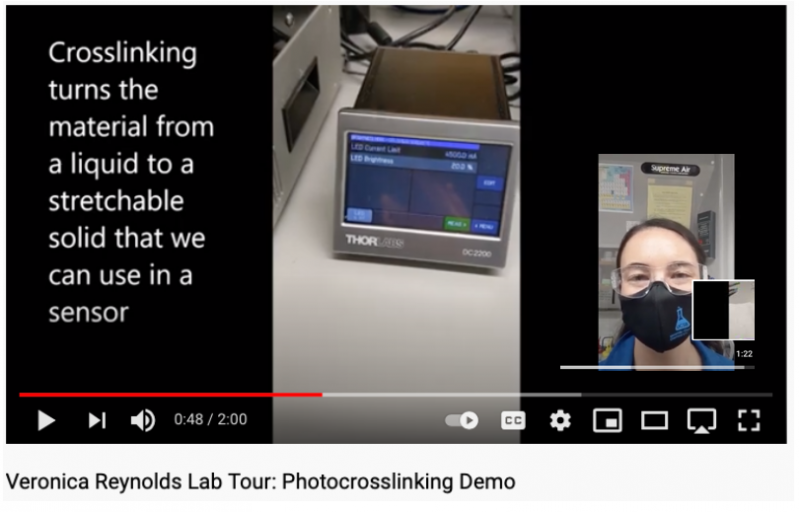 Gordon Pace (conductive plastics)
Caroline Reilly (LED research)
Veronica Reynolds (soft pressure sensors)
Research Discussions:
Sally Jiao - Simulations of Water in Pores (pt 1) -- Simulations of Water in Pores (pt 2)
Activities
Elias Sebti - Heat transfer experiment and batteries research
Sarah Innes-Gold - Building a model for articular cartilage
Other remote learning ideas from our 2020 Science Teacher Workshop
"Ask A Scientist" Videos
New MRL educational videos explain the excitement and central role of Materials Science and other science topics. MRL's "Meet a Scientist" program, an extension of ScienceLine in which elementary school students interview UCSB scientists, and other videos presenting fun topics in Materials Science.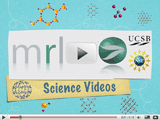 MRL Youtube Channel
Classroom presentations, scientist interviews, explorations of Materials Science topics, teacher curriculum projects and more!  Also available on TeacherTube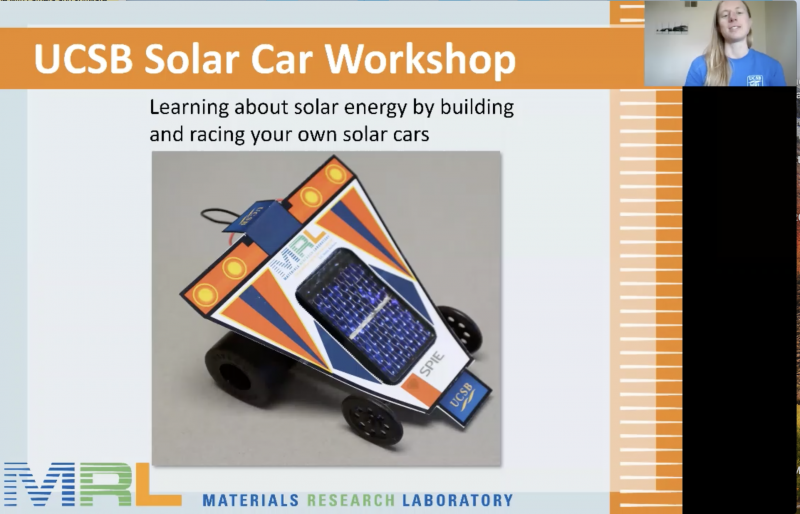 Students are given a brief introduction to solar energy and UCSB research in photovoltaics, and build their own small solar car. The workshop is suitable for upper elementary to high school students. For more information please contact Dotti Pak and please click the image above for the video from MRL Grad Student Nicole Schauser.
A related video: "Batteries - Empowering a Greener Future"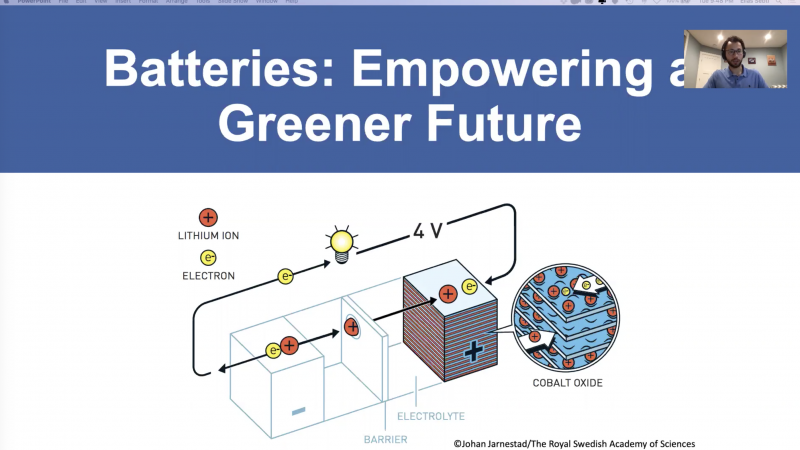 MRL graduate student Elias Sebti provides an introduction to energy storage and Lithium-ion batteries.
Students, ranging from elementary to early high school, are given a brief introduction focused on Materials science and the scale of the nanometer, different forms of carbon and the relationship between molecular structure and material properties. Afterward, each student builds his own six-inch carbon-60 molecule. For more information, please contact our education director Dotti Pak.
It's a Material World!
This program is available for elementary school science nights. Children are naturally curious about science. These hands-on activities inspire inquiry into Materials Science related topics and emphasize the fascinating nature of science! For more information, please contact
Julie Standish.